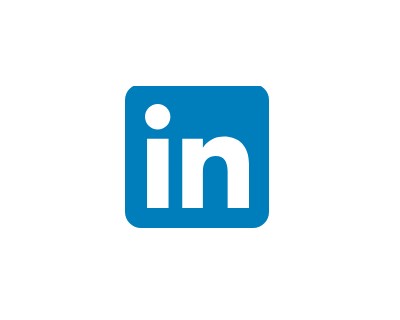 What is LinkedIn?
LinkedIn is one of the longest-standing social networks and is specifically geared toward business and professional networking. The network has 830 million members in more than 200 countries and territories worldwide.
As a professional, you can set up a LinkedIn Profile that is based on your resume. LinkedIn offers a basic, free version with limited tools for connecting and networking with others. On LinkedIn, your contacts are called Connections versus "Friends." You can create a free LinkedIn Company Page and follow other businesses or organizations. You can also join LinkedIn Groups that are similar to Facebook Groups with topic-specific, moderated discussions.
LinkedIn also offers Premium Subscriptions with more robust networking and career-enhancing tools:
Premium Career for job listings and resources.
Sales Navigator to generate leads.
Recruiter Lite to find and hire to build your team.
Premium Business to get more detailed business insights.
LinkedIn Learning to advance your and your team's professional development.
Three Degrees of Separation
Connections are at the core of LinkedIn. Cultivating those Connections thoughtfully will help you reap the most benefits out of the network. LinkedIn plays on the concept of "six degrees of separation," the idea that any person you want to meet is less than six people away from you. On LinkedIn, people on the network are ranked in terms of 1st, 2nd, and 3rd-degree connections or "Out of Your Network."
Your 1st Connections are your closest ones. Someone who is connected to your 1st Connection is considered your 2nd Connection. A person who is connected to your 2nd Connection but not directly connected to you is your 3rd Connection.
If you are interested in connecting with someone who is several degrees away from you, LinkedIn shows you which of your Connections either knows that person or knows someone who may know them. LinkedIn only reveals the names of your direct Connections and uses neutral and non-identifying words to designate anyone who is not your Connection. LinkedIn protects people's identities and contact information until a 1st-degree connection is made.
Networking Through LinkedIn
To use LinkedIn's built-in referral system and get an introduction to someone not directly connected to you, you can send a request to a 1st-degree Connection and ask them to pass it along with your contact information to their Connection. If your contact feels comfortable making an introduction, their Connection will see your message and can decide whether to respond or not.
Being selective about whom you connect with on LinkedIn is important so the leads you give and receive are warm ones. If you know or have met someone in a professional setting, they are much more likely to respond to or pass along your messages as you work to expand your network. With a Premium Subscription, you can reach out directly to other LinkedIn users whom you don't know through LinkedIn's InMail feature.
If you want to connect with a company or organization, type the name into the search box at the top of the LinkedIn site or mobile app. If they have a LinkedIn Company Page, you can learn more about them and access a list of people who work for them and are on LinkedIn. With that information, you can see if you have any connections who know someone at the company for an introduction.
LinkedIn is a useful tool to market your business by setting up your own LinkedIn Company Page, similar to a Facebook Page. Then you and your team can link to it from your personal LinkedIn profiles. To network with others in your industry or with similar professional interests, join a LinkedIn Group or start one of your own. LinkedIn offers a variety of powerful networking tools for anyone in business or looking to do business.