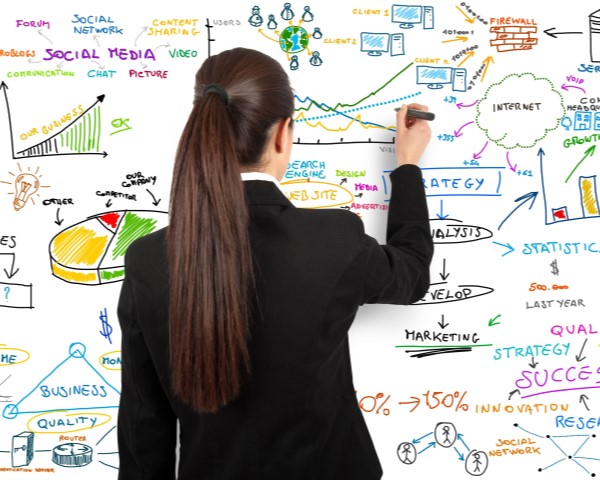 Understanding Search Engine Optimization
Setting up a company website or blog is an important promotional tool for many businesses, but simply launching a site isn't enough. To achieve online traffic and conversion goals, a website's content must be identified to allow for search engines to easily find the website and determine its value.
Search engine optimization, or otherwise known as SEO, is often painted with layers of mystery, but the basics are fairly straightforward. If interesting or valuable content is provided, that makes people want to spend more time on  the site, the website is doing its job.
A strong search engine ranking can also help small businesses dilute the potential negative effects of less-than-flattering comments on local business review sites. A blog that places a company on the first page of a search engine results page can provide a lot more influence than a rude comment left by someone who has criticized the company online.
Determine the Best Keywords
The best way to begin is to identify the top search terms (known as keywords) that will more than likely direct online searchers to the company's website. Start with the products and services provided, and then put yourself in a potential customer's shoes and ask what terms they would use to find what the company offers.
Once a potential list of keywords has been identified, you can utilize a free keyword tool found online to determine traffic estimates and gain additional alternative keyword suggestions.
The Google Adwords Keyword Planner is a great tool to gain a real-time indication of the most popular searches for the potential keyword search terms.
Keyword tools can provide valuable insights in how best to describe the business online. For instance, knowing that "auto repair" generates nearly ten times the monthly search volume as "automotive repair" can signal the importance of using the former term instead of the latter.
It's also important to include a geographic location on a website to capture visits from people who include a city name in their searches if the business is strictly local. With more online consumers using location to narrow their search term results, it's helpful to highlight this information on the business home page.
While you should include keywords within blog posts and other website content, it's important to do so as naturally as possible. The ultimate goal is to include helpful information on the website, and the website should read as if it was written to help people, not just to boost search engine results.
Some other important factors that can improve a website's rankings:
Frequent Updates - One of the factors search engines consider is how often a website is updated. This favors blogs more than static web pages, but also provides an incentive for website owners to update their sites on a regular schedule.
Get Involved with Social Media Sites - The desire of search engines to include real-time search results means participating on Twitter and Facebook. Participation can provide both SEO and engagement benefits, all while helping rank higher in search engine results.
Attract Links - Providing good content, as well as links from other sites that find the content interesting or valuable, is important in attracting web traffic. One good strategy for attracting links is providing specific links to interesting content, in the hopes that other publishers will link to your site. Joining link exchanges where sites simply trade links isn't a productive effort because the top search engines primarily ignore those kinds of links.