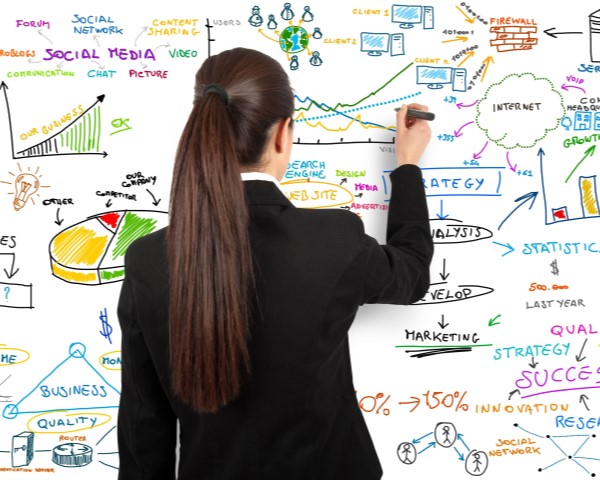 Sitemaps Help Search Engines Find a Business
One of the most beneficial ways to help search engines find and index a company's website is by telling them where to look. Sitemaps provide search engines with a tool that lists the pages within a website so that they are automatically indexed and can also insure that the company's pages can be found correctly.
Search engines can also depend in part on finding a website through using links found on other websites. Submitting a sitemap can also be beneficial to owners of new or niche websites since there will more than likely not be many links pointing to the website in the early stages after the initial launch.
When designing a website, it's also important to understand how search engines find things and why some dynamic content may be a downfall when used. Flash or JavaScript menus can be a problem with having a site indexed. Since these types of content don't use HTML links, search engines wouldn't be able to find them without the benefit of a sitemap.
While a sitemap doesn't guarantee that a page will be crawled or indexed, it does increase a website's odds of ranking higher in the major search engines' results pages.
How Search Engines Search
While specific details and techniques vary from one search engine to the next, search engines generally find and rank pages by using software tools known as bots to roam websites and index what they find. Along with recording the content on a specific page, the bots also follow any links they find, and index those pages as well.
The overall results are stored in sophisticated databases and organized to help users looking for information on specific topics find the most helpful pages.
Small business owners can help this process by compiling sitemaps to direct the search engines to the company's website.
Creating a Sitemap
An effective sitemap will consist of a list of the URLs (the web addresses) of the pages within a website. A sitemap can be submitted as a text file or as an XML file containing the links within a site, and can be created manually or with software tools or plugins.
Sites with only a few pages can create sitemaps manually, however owners of larger sites would find using an automated tool to be much more efficient.
To create a sitemap manually, visit the pages within the website and copy the URL address of each site. Paste them into a plain-text file that you can submit to the search engines.
Several websites and software companies offer ways to generate sitemaps automatically. In most instances, you can submit the URL of their homepage and answer some basic questions, such as how frequently the pages are updated. The tool then provides a list of the website's pages in a variety of formats that can be submitted to search engines.
Once a sitemap file is created, it can be uploaded through submission forms offered by each of the major search engines (Google, Bing, and Yahoo). One can also find a variety of other beneficial websites to submit a sitemap to such as Alexa and Ask.
After the sitemap has been submitted, the time it will take for the search engine to index a website will vary. As with most search engine strategies and tools, there are no guarantees, but submitting a sitemap is a simple process that does a lot to improve the chances of ranking highly within search engine results pages.
Ranking well within search engine results pages is important for any website to be effective in attracting customers, generating leads, highlighting expertise or making sales. A website can provide a wide range of benefits if customers and prospects can find it.