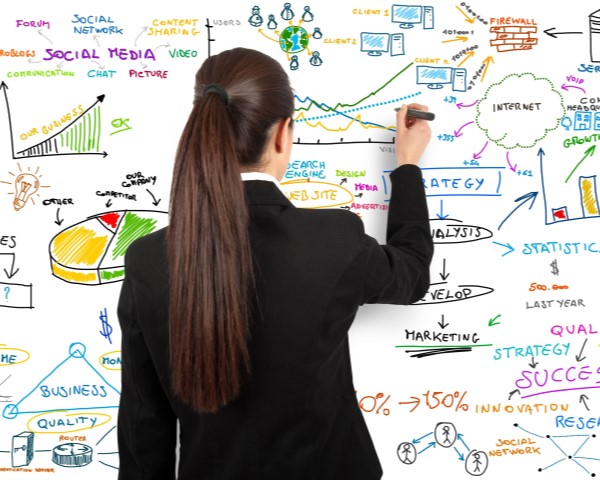 Real-Time Social Media Research
As millions of social media users share their opinions and interests online, they're also publishing valuable data that businesses can use to identify trends, study markets and reach potential customers.
By combining the search tools embedded in social media platforms with targeted keyword research, business owners are able to attain a good sense of what people think about the products and services they use (or are researching). This can also help to create potential relationships with motivated prospects.
Profitable Keywords
If a business is involved with blogging, Twitter, Facebook or other social media platforms, it makes sense to try to target the messaging to fit the audience's interests.
Google offers a free keyword analysis tool (https://adwords.google.com/select/KeywordToolExternal) to help advertisers determine the most common words people use to search within their specialty. Business owners can use this service to determine not only what customers and prospects are searching for but also related keywords that can help drive traffic to the website or Facebook page.
For example, a bakery owner wouldn't be surprised to learn that "bakery" and "wedding cake" are among the most popular search terms. But including related terms such as "dessert" or, if appropriate, "gluten-free bakery," can also help attract online visitors.
Exploring Google's keyword tools can provide additional insights related to searches within specific cities or at different times of the day. This data can be helpful in establishing when customers are most likely to be online researching products or services. Knowing this could help someone identify the best time to post a tweet on Twitter or to send out company e-mail newsletters.
Harnessing the Power of a Twitter Search
Twitter's search feature (https://twitter.com/#!/search-home) gives business owners a powerful way to determine what people are saying about specific subjects as soon as they say it. This allows business owners to conduct basic market research and to identify emerging trends.
For example, a bakery show may find a growing number of Twitter users posting messages about cupcakes or sugar cookies. Armed with this knowledge the bakery can provide cupcake- or cookie-related content to attract the interest of potential customers.
Another key feature of Twitter is the Advanced Search capability. This feature allows for a targeted search by location, date, words, people and tweet type.
While many companies conduct searches for their names (or the names of competitors), it can also be helpful to search around the popular keywords that have been identified with the Google keyword tool.
Once a potential customer has been identified who's expressed an interest in something that you provide, you have a couple of choices. If you serve consumers directly, you may want to reply to their message and perhaps offer a discount code.
Depending on the market, it may be more effective merely to follow the person. Since most Twitter users check out their followers before deciding whether to follow them back, you may be able to form a relationship that leads to future business together.
Finding Existing Customers
Twitter and Facebook targeting can also be a good way to enhance relationships with existing customers. Both platforms offer tools for entering friends' email addresses to identify whether they're active on either site, and you can apply the same idea to your business customers or newsletter subscribers.
Another effective way to identify customers' social media identities is to simply ask them. A box can be added to registration forms on the website asking for the customer's Twitter handle or Facebook identity.
Keep in mind that there are a variety of tools (both paid and free) that offer search, monitoring, and analytics for popular social media platforms such as Twitter and Facebook. These tools can prove valuable and are also a cost effective solution for businesses to utilize to help monitor social media conversations and participate in informed engagement.