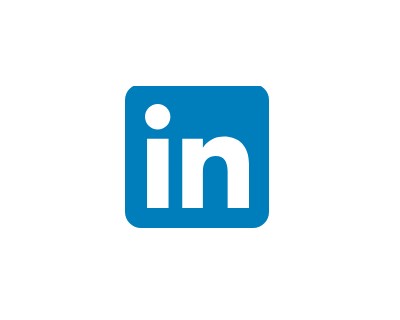 Setting up a LinkedIn Account
LinkedIn focuses on professional networking, generating warm leads, and seeking and making business referrals. While other social networks are geared toward the "social" or more personal side of interacting with others, including making friends and playing games, LinkedIn zeros in on business interactions including accessing job listings, creating business opportunities and marketing yourself or your company.
Individuals can set up personal accounts and join or host LinkedIn Groups while companies can create Company Pages and host their own Groups.Your individual LinkedIn profile is your professional calling card online.
Filling out your LinkedIn profile may take longer than most other social networks because it follows the format of a traditional resume. The more details you provide in your profile, the more effective it becomes. Having your actual resume on hand can speed up the sign up and profile editing process.
Your LinkedIn Introduction Card
LinkedIn profiles start with an "Introduction Card" that consists of many basic elements of a resume including:
Name – LinkedIn specifies that you must use your true name.
Profile photo – LinkedIn recommends your photo be at least 400x400 pixels and states that profiles with photos get many more clicks and connections than those without.
Background photo – The recommended size for the background image is smaller than 8MB and 1584 pixels wide x 396 pixels high.
Headline – This appears right below your name and in search results and can be separate from the title of your current position. Use it to highlight a specific expertise.
Current position – This is automatically populated based on what you've entered in the Experience section.
Education – While you can add all your past education, sticking with post high school degrees is most common.
Location – LinkedIn shows your geographic region, not always a specific city.
Contact info – You can include your email address, website, instant messenger and social media accounts, birth date, and customize the URL to your LinkedIn profile such as: http://www.linkedin.com/in/yourname
As you fill in your LinkedIn profile, you are shown the percentage of completion as a guide. Once your Introduction Card is completed, you can add more sections to your profile.
Other sections you can fill out, or that are automatically populated, on your LinkedIn profile include:
Summary – This statement can include your professional mission, motivation, and skills.
About – This is your bio or a narrative of who you are and what you do.
Featured – Add links to videos, your online portfolio, presentations, and other assets to market your skills and abilities.
Experience – This is your work history.
Industry – This is populated from the Experience section.
Additional LinkedIn Sections
The more information you add to LinkedIn, the more compelling your profile to prospective Connections. Over the years, LinkedIn has added more sections you can opt to fill out to add even more dimension to your professional profile including:
Licenses & Certifications
Volunteering
Skills
Recommendations
Publications
Projects
Languages
Organizations
Interests
Causes
In addition to a profile and background image, LinkedIn lets you upload additional images and files to showcase your work including PowerPoint presentations, Word documents and PDF files as well videos housed on YouTube. Adding visuals and additional content to your profile helps to set you apart from others in your industry.
Networking on LinkedIn
Once you've reached out to people you know on LinkedIn, you can message your Connections directly through LinkedIn's email system. To contact someone who is not in your direct network, you'll need a Premium Subscription to use LinkedIn's InMail feature.
The main ways to network on LinkedIn are through:
Connections: These are usually the people whom you actually know or have met. They can make introductions for you to their contacts when you make a request. When you first sign up for LinkedIn, you can sync your email account address book and add people you know to get you started.
Recommendations: Recommending someone else is a great way to strengthen your relationship with them. Ask others for a recommendation if they've worked with you in the past including clients, vendors, and colleagues to enhance your LinkedIn profile.
Endorsements: Add skills to your profile that can then be validated by your 1st-degree connections. When you visit a connection's profile, you can also endorse them for their skills. This is a quick way to give kudos to someone else.
LinkedIn Groups: Join or start a Group on LinkedIn to communicate with other professionals on specific business-related topics.
If you have a Company Page, you can list your company's job openings or advertise jobs throughout the LinkedIn network. Like Facebook or Twitter, LinkedIn provides a self-serve ad platform.
Publishing on LinkedIn
There are a number of ways to publish content on LinkedIn. You can post updates to your profile that are similar to Facebook posts that can be seen by your Connections. You have the option to sync your LinkedIn updates to automatically post to your Twitter account to expand your reach. To better manage your updates, you can use a third-party tool such as Buffer to schedule messages that will post to your LinkedIn profile on specific days and times.
LinkedIn also offers a blogging feature where you can publish short or long form content, called Articles, using text, images, and video. Your Connections can be a built-in audience for your LinkedIn blog posts. As common with most blog posts, others can comment on what you've published as well as like and share your content on their own LinkedIn feed.
LinkedIn offers a 30-day trial of their premium account levels, or you can opt for more limited tools by sticking with a free account.
Once you set up your personal LinkedIn account, you can create a presence for your business with a Company Page. LinkedIn is not only a powerful network for individuals but an ideal place for B2B marketing to reach companies, business owners, and professionals.