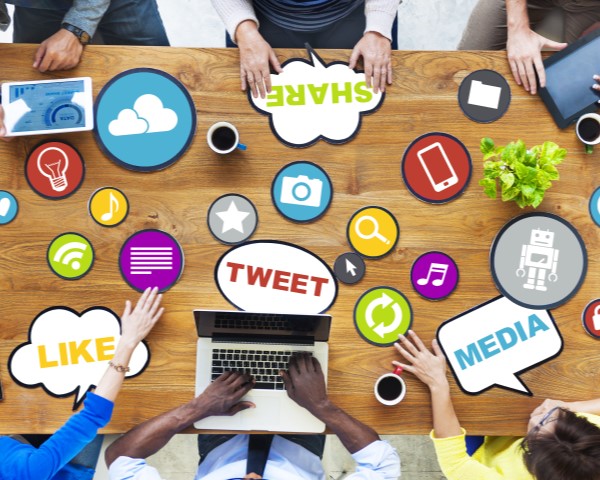 Twitter Enhancement Tools
Twitter is a social network that requires a greater posting frequency in order to remain visible in the fast-moving Twitterstream. Finding tools that integrate specifically with Twitter can be challenging since the company cracked down on third-party developer tools for Twitter a number of years ago so many of the tools that used to exist are gone.
Here are some standalone tools that still exist and that can enhance how you manage and use your Twitter account:
Tweetdeck - Tweetdeck is a Twitter management tool owned by Twitter that lets you manage multiple Twitter accounts and the ability to monitor multiple feeds at a glance. Access it through a web browser or a desktop app. You can also follow other accounts, hashtags, and keywords.
Bit.ly – This popular URL shortener reduces the length of web links to fewer characters and provides tracking and analytics for the links you share. Twitter also shortens URLs automatically in your tweets but Bit.ly adds an additional layer of analytics to assess how the links you're sharing are being used. Note that Facebook penalizes shortened URLs in posts. Bit.ly has a free level but charges a fee to customize links.
GroupTweet – Bring in several contributors to send tweets through a single Twitter account. This is an affordable way to have team members share the load. You can try the app for free for 14 days then prices start at $7.99 per month for five contributors and up to 2500 followers. Prices go up from there.
Followerwonk – Analyze your followers, where they are located, and when they're tweeting to help you find and connect with influencers on Twitter. Manage one profile with very limited features for free or purchase the Target level for three profiles for $29/month and get additional analytics.
Tweepi – Helps you find relevant users who may be interested in what you tweet and engage with them to manage and grow your following using AI-driven recommendations. Sign up for free to test it out. Plans start at $12.99/month or $10.75 per month if you pay annually.
Twilert – This app sends you regular email updates when your brand, product, hashtag, or other keyword is mentioned on Twitter. They offer a "forever free" version for one daily alert that tracks a single topic, term, hashtag, or account. Pricing begins with the Solopreneur level at $9/month for five alerts with scheduling features and an alert email limit.
Warble.co – Free once-daily email alerts for keywords, phrases, #hashtags, @mentions, and other criteria taking place on Twitter. Unlimited alerts makes this a useful tool.
As the landscape of Twitter-specific enhancement tools continues to dwindle, you may want to consider a more full-featured social media dashboard. Many social media management dashboards integrate with Twitter including HootSuite, SproutSocial, and Zoho Social, and Buffer.