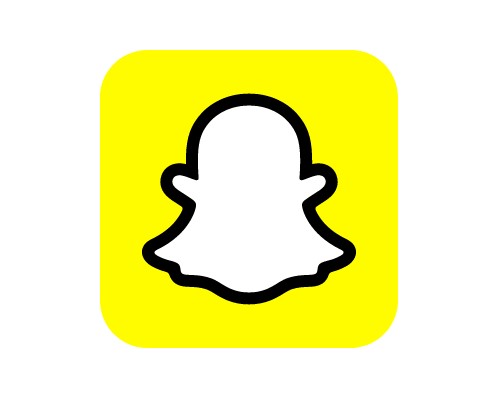 Overview of Snapchat
If you were told a few years ago that there was a social network for smartphones that lets you post photos and videos that disappeared 24 hours after they were viewed, you probably would have thought the idea was crazy. You might have found it hard to imagine that temporary messages, or "ephemeral social media," could become popular, but it has, particularly amongst younger users.
Snapchat pioneered the disappearing posts – or "Snaps – and the social mobile apps remains extremely popular. Since its inception, Snapchat has evolved to better serve companies looking to market and sell on Snapchat. One change it made was to its temporary messaging feature, now allowing businesses to save and archive Snaps.
Companies looking to market to a younger demographic should consider a Snapchat account and advertising on the network. The largest demographic on Snapchat is between the ages of 18 and 24 followed by 25 to 34 and even younger users 13 to 17 years of age.
Key features of a Snapchat Public Profile include:
Public Stories: Instead of one-to-one private messaging, your Stories are shared publicly and can be viewed by the Snapchat community.
Saved Stories: You can showcase and archive your Public Snaps, Stories, photos, or videos permanently. This bypasses the 24-hour disappearing message feature.
AR Lenses: One popular feature of Snapchat that has been mimicked by other social networks are Lenses. Lenses transform a Snap video by overlaying graphics automatically such as color filters, animation, or face distortions. You can create and publish lenses to be used by other Snapchatters.
Native Store: If you have a Shopify online store, you can link it to your Snapchat Profile so Snapchatters can browse, try-on, and buy your products through the "Shop" feature.
Subscriber Count: You can choose to show your subscriber count publicly or hide it.
Connecting on Snapchat
As a business, need to set up a Public Profile on Snapchat as opposed to the more common private accounts that individuals use. If you want to advertise on Snapchat, your account must be public.
You can connect with others through Snapchat in several ways:
Through your smartphone contacts. This is helpful if you are the spokesperson for your company and will be producing the content for your company's Snapchat account. Otherwise, you do not have to connect your personal contacts with your Snapchat account.
Through usernames. If you know someone else's username, you can search and add them. You can survey your customers and ask them to they share their Snapchat usernames with you as a way to connect.
Through customizable "Snapcodes." The Snapchat app generates a unique code, like a QR code, that can be used online, in print such as on flyers and brochures, and even on product packaging. Consumers can scan your code with their Snapchat app and immediately connect.
Through a Snapchat ad. Like other social networks, Snapchat offers a self serve ad manager and ads starting around $5 per day. Use Snapchat's ad manager to create an Advanced ad to drive sales and to measure your campaigns through the use of a Snap Pixel (small piece of code added to your website. To simply drive traffic or promote your business locally, you can use an Instant ad.
As with any other social network, look for ways to let your customers and prospects know you have a presence on the app.
Snapchat Stories
Snapchat popularized the Stories format that was later imitated by Instagram and then Facebook. Share your photos and video publicly through the Snapchat Stories feature. While they still disappear after 24 hours; however, there is also a feature that lets you archive them on your account or download them. You can then leverage Snap mashups of images and video elsewhere online such as YouTube, Facebook, or Instagram.
Planning your Snapchat Stories can be like storyboarding any video sequence although you can also be more spontaneous when you post as well. Planning your Stories helps you stay on brand with key messages. You can use both photos and videos in your Stories, mixing them up to attract and hold people's attention.
Filters
Snapchatters love photo filters that enhance with frames and graphical overlays. You can use existing filters or create your own for your own use. Some major companies, including movie studios, pay to create custom filters that others can use. These are said to run upwards of $250,000 dollars, out of the price range for most small businesses. Still, using these popular filters – including those of noncompeting companies – is a way to participate in the Snapchat community and share recognizable images.
Individuals can create filters on Snapchat for free including Community Filters tied to specific locations and Moment Filters based around a specific moment such as watching a TV show or a movie premiere or celebrating a holiday. Businesses are not eligible for free filters so you would need to purchase them for your business like ads.
Geofilters
Geofilters are custom filters that show up in specific geographical areas – marked by a Geofence - on specific days and times. Public Profiles can design and purchase filters and specify where they will show up and when.
Prices for Geofilter start under $10 and can go as high as $15,000 or more. The price of your filter changes based on how long you want it to be available, how big your Geofence is, and where your Geofence is located
When Snapchat users arrive at a location your company has specified for its filter, they will see the filter pop up as an option to embellish their image or video. The location of your Geofilter could be your retail or restaurant establishment or at conference you're attending or even a public place, like a park. The design of and placement of your filter may hinder approval by Snapchat so try to stick to places relevant to your business and designs that are not too commercial.
Your Geofilter can contain your logo or some other recognizable branding or appealing graphic. The emphasis should be on universal appeal, a design that people would love to put on their photos and videos. Once you purchase your Geofilter, you'll be able to access analytics that tell you how many times people used your filter and how many people saw snaps with your filter.
Snapchat continues to look for new ways to continue to build their popular app into a lucrative business. You can leverage Snapchat to reach a young, active audience and provide them with opportunities to connect with your company.