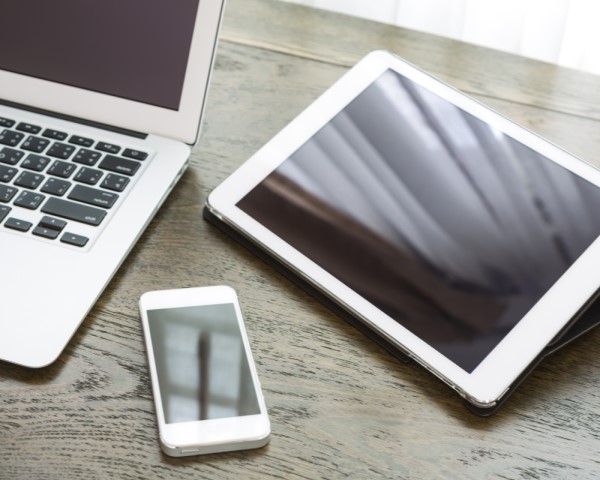 Running Your Small Business in the Cloud
The shift from on-premise software and equipment to cloud computing, in which applications and services are accessed online, has benefited small businesses with increased productivity, lower costs and, in most instances, improved data security. 
Email is probably the most common cloud application, but a wide range of services are available to meet almost any small business technology need. Popular choices include accounting, bookkeeping and CRM software aimed at organizations ranging from sole proprietors to medium-sized companies.
Another advantage is many cloud productivity suites combine several programs that had to be installed separately in the past, or required users to transfer data manually from program to program.
Powerful Software Online
Small business applications designed for small business users are usually as powerful as installed or on-premise software. Some providers have customized their cloud applications specifically for small business users by, for example, removing complex features that small business users are not likely to take advantage of.
This streamlined feature set makes programs easier to use and reduces the odds of inexpensive but complex software programs being overlooked as employees find ways to get their work done.
Common small business functions that can be carried out with cloud-based tools include:
Finance, accounting and tax apps that download information from your banks and enable collaboration with your accountant or bookkeeper
Ecommerce suites that automate orders, invoices and inventory
Video conferencing and collaboration tools that support distributed workers (a need that's become more acute following the COVID-19 pandemic and its effects)
Customer relationship management that stores contact information for customers and prospects, while also tracking your company's interactions with them
File-sharing tools that enable team members to collaborate on documents while reducing your dependency on a file stored on someone's hard drive
Timekeeping and payroll that records team members' schedules and hours, and submits the appropriate information to your bookkeeper or payroll service.
Cloud Advantages
Moving applications to cloud providers offers a number of potential benefits to small businesses, starting with the ability to access applications and data wherever you have Internet access.
This access enables powerful productivity gains while you are on the go, such as updating your CRM records after a customer or prospect meeting, or approving invoices from outside the office. Most cloud services also have dedicated smartphone or tablet apps that allow you to remain productive on mobile devices.
Using cloud applications can also reduce your software-related costs. Instead of buying more software licenses than your company may need for future growth, cloud services allow you to scale the number of users up-and-down as your company's needs vary.
Automated backup is another benefit of using cloud services. Your provider will automatically back up your data, often several times, so you don't have to worry about a natural disaster or theft of your IT gear affecting your ability to run your business. This is an important benefit for many companies, since backing up data is often overlooked in the day-to-day rush of running a small business.
Similarly, cloud software is updated automatically. Every time you log in, you are using the latest version. This helps reduce the amount of time and potential annoyance associated with updating software, as well as the risk of installing an update that does not work as well on your system as the previous version did.
Cloud Security
The idea of storing important small business data on a remote server used to be a common reason for small business owners to be hesitant about adopting cloud services. While that concern made sense, the security systems of cloud providers are probably more robust than those of their customers.
Potential Drawbacks
Security aside, there are some potential drawbacks to running your small business primarily in the cloud. For starters, because cloud applications (by their nature) require Internet access, it's important to make sure your company's Internet service is robust enough to handle the demand. If you have a slow connection, for instance, it can be difficult or frustrating to use cloud applications for the majority of the day.
Similarly, although they are rare, cloud providers can experience periodic outages. This does not happen often, but it can affect your company's productivity if you can't access services or information you're counting on.
It's also a good idea to research the cloud provider's reputation for customer service before making a commitment. Check online reviews to see what kind of service the provider is delivering, if they have experienced any outages, and, more importantly, how they respond to service issues.