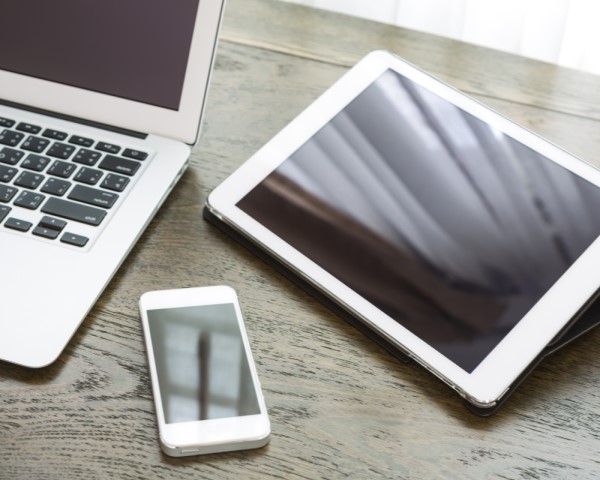 Small Business Conferencing and Collaboration
One of the lasting effects of the global COVID-19 pandemic for small businesses is a continued reliance on videoconferencing and collaboration tools that experienced explosive growth as remote work expanded dramatically.
Conferencing apps including Zoom, Microsoft Teams, Cisco's WebEx and others reported twentyfold growth as business users replaced in-person meetings with videoconferences, and families shifted gatherings and social events online.
And with conferencing and collaboration tools likely to remain part of the business landscape going forward, it's to helpful to choose the best platform for your small business needs.
Evaluating Your Options
Choosing the most effective platform for your company depends on several factors, including how many people you want to have on the same conference, whether you need whiteboard or screen-sharing, cost and other considerations.
As competition increases among videoconference providers, a growing number of features that used to be add-ons are being included in basic software packages. Providers are also adding integrations with other popular tools, such as file sharing services like Dropbox and Box, as well as collaboration tools such as Slack.
Another important factor is how easy a particular service is to use, both for participants and meeting facilitators. In general terms, the less work it takes to get a service up and running, the more productive and satisfied your meeting participants will be.
Videoconferencing
Instead of requiring dedicated equipment that forces people to meet in conference rooms, browser-based and mobile videoconferencing tools allow team members to connect via a variety of devices, including smartphone apps, tablets and laptops.
Web-based video conferencing services include features to help you communicate and collaborate, such as audio and video, group and private text chat, online whiteboards and document and screen-sharing. The web-based nature of these sessions means participants can join from different devices or mobile apps, letting them contribute via the device and location that's most convenient for them.
For companies with relatively simple collaboration needs, apps such as Zoom or Google Meet can provide an easy way for companies to exchange ideas in video chat sessions.
Most of these platforms offer a basic service that's either free or very inexpensive. The basic services typically limit the number of participants, length of call (30-40 minutes is common) or number of meetings per month.
Videoconference Hints
The following tips can help you make sure your videoconferences are as productive and effective as possible:
Understand your platform. Practice steps such as launching or joining a meeting, sharing your screen, muting your microphone and other basic features.
Set an agenda. Remember that a video conference is a meeting, with a defined purpose and schedule.
Consider your background. A plain wall, or a virtual background, helps reduce potential distractions among your participants.
Audio is important. Consider using earbuds or a headset so your voice is conveyed more clearly during the meeting.
Check your camera. The built-in camera on many devices can produce a blurry image, especially in dimly lit rooms. Consider an external webcam that will provide a high-definition image in a variety of lighting conditions.
Maintain eye contact. Although there is a natural tendency to look at other participants on your screen, looking directly into the camera while you are speaking simulates eye contact and helps you get your message across more clearly and effectively.
Smartphone Tools
At a basic level, you can get started with video conferencing by using features that come bundled in your smartphone's operating system. Whether it's FaceTime on iOS, Duo on Android devices or a video call using Facebook Messenger, these built-in tools help you establish a connection as easily as placing a voice call.
These tools are best suited for one-to-one conversations. While you'll be able to see and hear each other, these basic tools will lack document sharing, text chat, and other collaboration features available through dedicated tools.
Phone-Only Conferencing
Although videoconferencing services are becoming more popular among business users, there are plenty of times when a quick conference call is the best way to get the job done.
If you have a cloud-based or virtual phone system, for instance, you'll probably have a fairly robust set of conferencing capabilities built into your system's default features.
Most providers offer subscriptions that offer frequent users unlimited calling, as well as per-minute services for businesses that only use conference calling periodically.
A number of free conference calling services are available for users with very basic needs, although free services are subject to uneven reliability and may not project the most attractive image to customers and prospects.