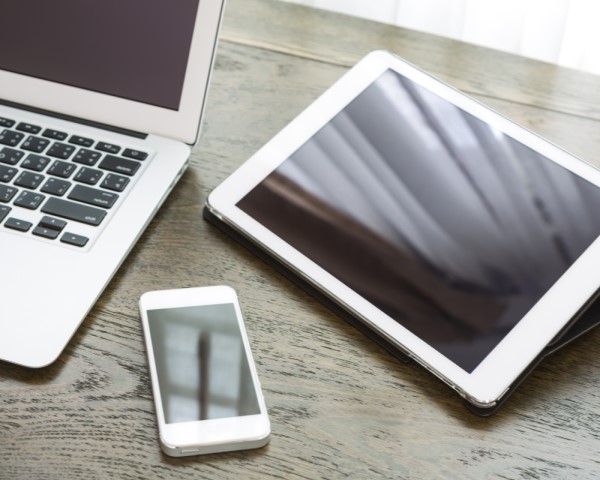 Designing Your Small Business Phone System
For most small businesses, their phone system is a critical platform for interacting with customers and prospects. While email, text and other ways of reaching you are important, reliable voice calls are still a crucial part of your company's daily operations.
When setting up a phone system, small business owners have plenty of choices, and new technologies make once-advanced features that required dedicated equipment available to companies of all sizes.
The old days of calling a local phone provider and waiting for an expensive installation have been replaced by cloud-based phone systems that offer a wide range of flexible features to help your company interact with customers, get work done and present a professional appearance to the outside world.
Evaluate Your Needs
The first step in designing a professional phone system is thinking about how your company is most likely to use it. An auto repair shop or bakery that serves local customers, for instance, is going to have different needs than a regional insurance broker or consulting firm.
Are all of your team members based in the workplace, or do you have people spending considerable time on the go? Do you have remote workers or contractors? Can you benefit from having a local number in a different city?
How many lines will your system have to support? As a general rule, you'll want a line for each employee who's going to be on the phone a lot, such as your receptionist or your sales reps. Some workers with less frequent calling needs will be able to share lines while still having handsets at their workstation.
These are some of the important question you will want to ask yourself, team members and potentially customers or business partners as you consider your company's communications needs.
Depending on your needs, you may also want to have a line for a fax machine or toll-free number.
Next, you'll need to consider the type of phone system your company will use. Virtual phone systems have become the most common choice for small businesses, whether they have one employee or 100. These systems convert your voice to digital packets and route calls through an Internet connection instead of analog phone lines.
Virtual phone systems, also known as Voice over Internet Protocol (VoIP) or cloud systems, work without installed phone network hardware.
Your calls take place on digital handsets, smartphones, or so-called soft phones (a phone interface accessed through a web browser). These systems offer the most flexibility, such as the ability to integrate click-to-call capabilities with calendars and CRM systems, but also depend on a reliable Internet connection to function.
Essential Features
While specifics may vary among providers and systems, the most common features available through virtual phone systems include:
Auto attendants present callers with a recorded list of options to direct their call, typically by department or extension. Those can be programmed to route calls to team members' workstations, mobile devices or home phones, and can make a small company seem larger and more sophisticated.
Conferencing allows people to create three-way calls on the fly, with some systems offering built-in bridge lines to accommodate additional users.
Find me/follow me can automatically direct a call that's not answered after three rings to the user's mobile, or to another extension. You can create business-hour rules to prevent late-night calls to team members' cellphones.
Remote location allows workers based outside your workplace have internal extensions as if they were, and to use smartphone apps to make calls using your business number.
Company directory features allow callers to find the right team member without knowing their extension.
Cloud phone systems are also easier to manage than traditional platforms. A web-based configuration dashboard that lets you add or remove users, or change your features, with a few clicks.
A hosted or virtual phone system can also provide valuable disaster recovery or business continuity benefits for your company. If you can't reach your workplace after a natural disaster or during a power outage, for instance, inbound calls will still be routed to team members' mobile numbers, and users with internet access can make calls or reconfigure the system to change your call-routing rules.
Small Business Faxing
Although faxing documents is becoming less common, fax machines are still used frequently by companies in several sectors including real estate, legal services and others. Integrating the most effective fax solution into your small business phone system depends on several factors, starting with the volume of faxed documents you exchange with customers or prospects.
If you have a virtual phone system, or exchange faxed documents only a few times a month, your phone provider will likely offer virtual faxing as an additional service. These services convert incoming faxes to image files you can access through an email account or download from the fax service provider.
Similarly, outbound faxes are prepared using a printer driver that lets you create a digital document and fax it to your recipient. For printed documents, such as signed agreements, you'd have to scan the document to create a PDF that your fax service would send on your behalf.
For occasional fax use, a multi-function device that combines faxing with scanning or printing can be a good choice. You'll probably need a more robust printer than a multi-function device, but the faxing and scanning features can make these devices good choices for secondary printers.
For frequent fax users, an analog phone line and a dedicated fax machine will likely be the most reliable solution. The relatively small cost of a single phone line will pay for itself easily in improved productivity and communications efficiency.