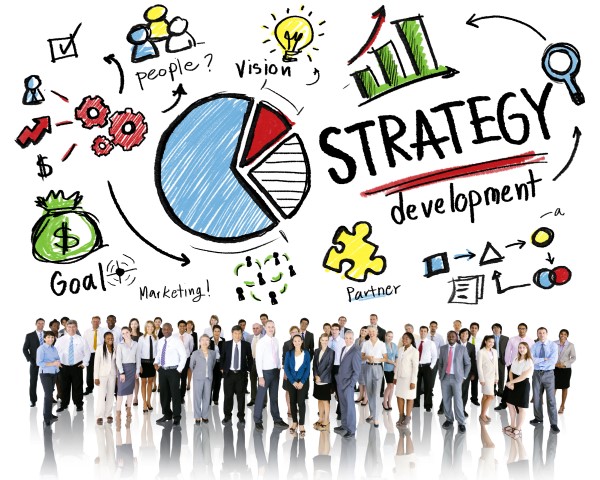 The Business Plan and Beyond
Most experts emphasize 10 key components for a basic business plan, with the executive summary – a concise overview of the entire plan - listed first. Key components include:
Cover Sheet. Displays your firm's name, address and telephone number, along with contact information for owners and executives. Other information includes the plan's date, preparer's name and the document's copy number.
Table of Contents. Lists section titles and page numbers.
Executive Summary. Addresses and summarizes your plan's key points. These include a company overview (e.g. location, products and "unique" characteristics), market opportunity, financial projections, leadership, competitors and your firm's market edge. Your company's mission statement– brief but critical – goes into the executive summary, too.
Company Description. Explains the nature of your company; specifies consumers and organizations you will serve; and details the needs of your targeted demographic and how you will fulfill those needs. This section also addresses your firm's competitive edge, for instance, service innovations that boost the value of your offerings.
Product/Service Description. Illustrates benefits unique to your product or service, competitive advantage and current/future development status. This section also addresses intellectual property issues, such as patents, trademarks, copyrights, and confidentiality and nondisclosure/non-compete agreements.
Market Analysis. Addresses market characteristics in a wide range of areas, among them, your industry's history, trends and consumers; definition and characteristics of your target market; gross market targets and pricing; and regulatory affairs. A market analysis can also include a Competitive Analysis, which delineates your competitors' weaknesses and strengths, barriers to forestall competitors' entry into your market and potential product/service concerns.
Organization and Management Team. Describes your firm's organizational structure, including administrative roles and responsibilities; education, professional background and achievements of company ownership; management team profiles; and board of director members' bios. List your firm's legal structure here (e.g. LLC), along with information on owner shares and forms of ownership, such as partnerships.
Operations. Details day-to-day functions of your company, as well as responsible personnel and process management systems. In this section, include current production/service goals and projections, quality control measures, supplier information, zoning requirements and risk management measures.
Financial Analysis. Covers financial history, as well as the status and future of the company. Make sure to provide a sales forecast, expenses budget, cash flow statement, profit and loss statements, income projections and a break-even analysis. Also address company assets and liabilities here.
Implementation Plan. Provides a timeline and methodology for completion of all tasks listed in the business plan. Components can include objectives, actions, target dates and progress records.
Resources and Support
An abundance of business planning software is available on today's market, with some programs costing less than $100. Designed to help strategize, sort and calculate related financial data, these products also generate high quality tables and charts with just a few keystrokes. Plenty of free information is available on the Internet as well, but choose this material wisely.
Agencies such as the Small Business Administration and SCORE, the Service Corp of Retired Executives provide detailed information on developing a solid business plan. Especially valuable are their "nuts-and-bolts" templates and tools.
The SBA has designed a Business Plan Tool, taking you through the writing process at your own pace. For a range of reliable business plan templates, visit SCORE's template gallery, which covers start-ups, established businesses, financials, marketing and management strategies.
Financial institutions sometimes offer interactive templates as well, which provide detailed instructions as you write every step of your plan.
For one-on-one assistance, the Small Business Development Center, a nonprofit program providing management support to prospective and current small-firm owners, operates branch locations across the United States. The website provides a complete list of offices.
A Word about Mission Statements
The U.S. Small Business Administration describes a mission statement as a short declaration explaining the thrust of a business. Besides being integral to your business plan, a mission statement is a vital mechanism for informing consumers, clients, media and the general public of the company's central philosophy, as well as for providing a succinct picture of your firm's purpose, market and distinctive edge over competitors.
Since a mission statement is brief by nature, make sure to pack a lot of power into this handful of sentences. Here are some tips:
Invite staff, friends, family or colleagues to provide constructive input during the writing process.
Go for brevity. When roughing out the mission statement, strive to do this in three or four forceful sentences.
Use clear terminology to honestly state goals, objectives and your customer service philosophy.
Avoid exaggeration and embellishment.
Include underlying corporate values.
Strive for stylistic professionalism. If possible, seek help from prose-savvy associates – and proof, proof, proof.
Business goals and structures can change, so update your mission statement as the need arises.
Finally, this short paragraph represents your entire business identity and purpose, so it merits a high profile in your market. Display your mission statement on websites, brochures, annual reports and all other corporate literature.