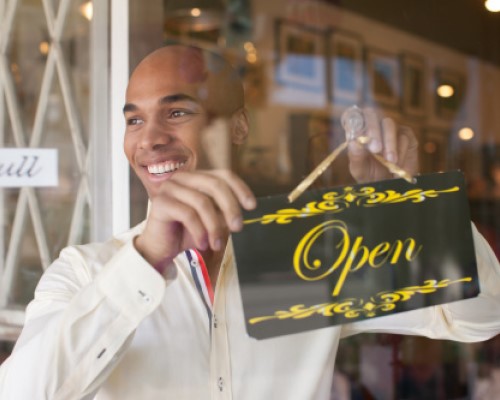 Products and Services: Make Sure the Price is Right
Pricing products and services competitively while still managing to clear a profit may prove one of the biggest career challenges an entrepreneur will face. Though every market sector entails unique circumstances, a few ground rules apply across the board, no matter your trade. Here are some basics:
Don't slap on a price ticket until you conduct enough in-depth market research and analysis to ensure you're costing products or services appropriately. Besides scoping out the local scene, examine pricing structures in similar markets nationwide. This is particularly important when your product or service is new or unique to your market.
Before finalizing a pricing structure, consider:

Government and trade regulations around pricing
Potential consumer concern if your prices are too high
Possible service needs following a completed sale
The manufacturer's suggested retail price
Your company's market edge, including factors such as convenience, location, product/service support, product/service exclusivity and web presence
Business overhead, including labor, rent, staff, marketing costs and materials, if applicable

Calculate pricing, in part, on conventional protocols. The most basic methodology is cost-plus pricing, which entails prices set on total production costs plus a certain profit margin. On the other hand, value-based pricing centers on what you think customers will spend on your offerings. If your firm provides a unique, hard-to-find service or product – hand crafted artisan jewelry, for instance – a value-based system could serve you well.
A standard markup system rides on inventory turnover rate and seasonal considerations. So, while slower-moving products generally mandate a higher markup to cover storage costs, you may wish to price rapidly moving inventory at a lower rate for competitive purposes.

By the same token, some services (e.g. landscaping, swimming-pool maintenance, tanning salons, chimney repair/sweeping) may experience seasonal fluctuations. In these situations, business owners should price accordingly, with deeper sales and specials when business is slow.

Consider competitive positioning. This strategy involves making your prices comparable to those of a competitor in your size and market range. By leveling the pricing field, you then can promote amenities such as superior customer service and product excellence – without sacrificing revenues.

Undercutting your competitors can work, too, but lower profits means reducing operational and inventory costs, as well as limiting customer amenities. On the other hand, pricing above the competition is a viable option when your clients value amenities such as convenience, exclusivity and exemplary customer support over cheaper goods and services. This strategy is worth trying if your market consists of more affluent consumers or your company operates in a higher-income area.

Price lining strategies involve keeping all goods and services within a specific price range, thus targeting a predetermined market segment. Examples might include clothing stores with prices no higher than $60; hair salons with $15 cuts; and tax services for $50 or less. Advantages can include reduced inventory and storage costs, as well as customer convenience.
Think about a multiple pricing strategy. This technique works well for blow-out sales and clearances – two lipsticks for the price of one, for instance – as well as for many services (e.g. steam cleaning two rooms of carpeting for one low price)
The National Institute of Standards and Technology, an agency of the U.S. Department of Commerce, provides in-depth information on retail pricing in all 50 states. Because laws and regulations vary widely and change often, it's a good idea to research your own state's policies before finalizing a pricing structure.
Finally, whatever model you establish, make sure you are offering your clients and customers realistic options in the current market. Fluidity is critical. Track sales and revenues for two or three months, taking note of your system's strengths and weaknesses. Do not hesitate to make adjustments as often as necessary.