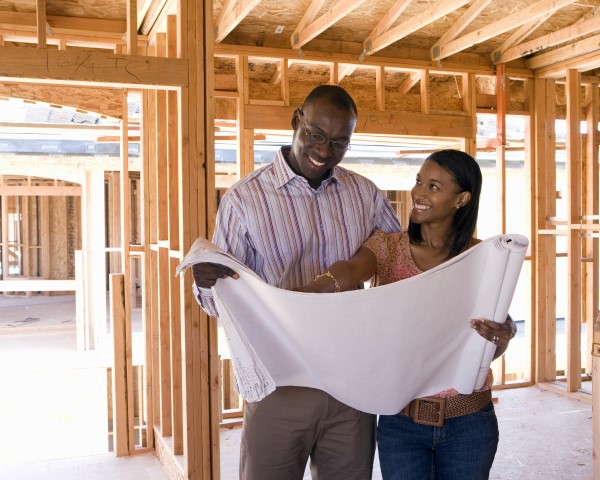 Trade Associations and Resources
Trade associations in the construction industry are as varied as the materials used to build. This section outlines and provides links to key membership organizations for all aspects of the industry that are focused on government advocacy, business to business networking, workforce development, and more.
Associated Builders and Contractors
Associated Builders and Contractors (ABC) is a national construction industry trade association representing more than 21,000 members. Founded on the merit shop philosophy, ABC and its 70 chapters help members develop people, win work and deliver that work safely, ethically and profitably for the betterment of the communities in which ABC and its members work. ABC's membership represents all specialties within the U.S. construction industry and is comprised primarily of firms that perform work in the industrial and commercial sectors.
ABC was founded in 1950 when seven contractors gathered in Baltimore, Md., to create an association based on the shared belief that construction projects should be awarded on merit to the most qualified and responsible low bidders. The courage and dedication of those seven contractors helped to quickly spread the merit shop. Today, ABC is recognized as one of the leading organizations representing America's business community and the merit shop construction industry.
Associated General Contractors
The Associated General Contractors of America (AGC) is the leading association for the construction industry. AGC represents more than 26,000 firms, including over 6,500 of America's leading general contractors, and over 9,000 specialty-contracting firms. More than 10,500 service providers and suppliers are also associated with AGC, all through a nationwide network of chapters.
National Association of Home Builders
The National Association of Home Builders (NAHB) helps its members build communities. Each year, NAHB's members construct about 80% of the new homes built in the United States, both single-family and multifamily.
A federation of more than 700 state and local associations, NAHB represents more than 140,000 members. About one-third are home builders and remodelers. The rest work in closely related specialties such as sales and marketing, housing finance, and manufacturing and supplying building materials.
Construction Financial Management Association
The Construction Financial Management Association (CFMA) is "The Source & Resource for Construction Financial Excellence" and the only nonprofit organization dedicated to serving the educational needs of today's construction financial professionals.
Established in 1981, CFMA's General Members represent all types of contractors—including general contractors and specialty trades—as well as developers, construction managers, architects, engineers, principals, and material and equipment suppliers. Associate Members include professionals in the accounting, insurance, surety, software, legal, and banking industries, as well as any other specialist who serves in the construction industry.
CFMA chapters in major cities from Maine to Hawaii offer local workshops, seminars, and programs that complement member services provided by CFMA Headquarters in Princeton, NJ. CFMA currently has more than 8,200 members in 98 chapters throughout the U.S. and Canada.
American Subcontractors Association
ASA Vision: "Better Construction Through Fair Construction"
ASA Mission: The American Subcontractors Association promotes the rights and interests of subcontractors, specialty contractors and suppliers by building strength in community through education, advocacy, networking and professional growth.
ASA Values: ASA adheres to and promotes quality construction, ethical and equitable business practices, safety in the work environment, and best industry practices
Construction Industry Resources
With the right tools and strategies, construction firms of all types can lay the groundwork for prosperity for years to come. This section provides links and outlines private and government resources geared to achieving that result.
BNi Building News Construction Costbooks
BNi Building News publishes costbooks providing labor and materials costs for all aspects of the construction industry. The books are designed to help industry professionals prepare accurate estimates and bids. Currently published volumes include including the BNi Costbook series (Now in its 24th year of publication!), as well as the ENR Square Foot Costbook, published in cooperation with Engineering News-Record and Design Cost Data. Moreover, BNi publishes numerous best-selling books for the building trades, such as Business Letters for the Construction Industry, the ADA & ABA Handbook, and the annual Acret's Construction Law series.
The Small Business Administration backs various loan programs for small businesses. One that applies to small construction businesses is the CDC/504 Program. This is a long-term financing tool designed to encourage economic development within a community with the partnership of the SBA and a Certified Development Company (CDC). With the help of private sector lenders, financing is provided to small businesses for fixed asset projects such as the purchase of: land, or improvements including buildings, parking lots, and landscaping; the construction of new buildings; the renovation of existing buildings; and long-term machinery or equipment. Business size restrictions, job creation requirements, and maximum loan amounts apply.
The IRS Small Business Tax Center is for small businesses with assets under $10 million. It has information on taxes, deductions, insurance, starting a business and more.
There is also an IRS Construction Tax Center that is no longer being updated but still contains helpful tips and related links to tax guides for the construction industry, with information on such topics as accounting methods, excise taxes and energy credits.