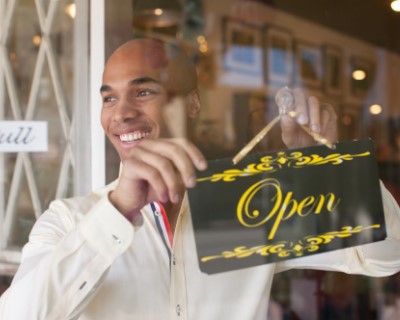 Industry Publications
Chain Store Age is the monthly news magazine covering in all major segments of retailing: home centers, supermarkets, drug chains, specialty stores, discount, convenience and department stores. It delivers a wealth of information on retailing trends and the forces behind them, with regular sections covering: store planning and design, facilities maintenance, loss prevention and risk management, finance, real estate, operations, supply chain, retail technology, marketing and human resources.
Publisher: Lebhar-Friedman
Subscription information: Free to qualified professionals (subscription form available online); Published monthly.
Dealerscope gives retail readers the knowledge they need to make the right decisions in the fast-moving consumer technology market. It helps retailers to more profitably market and sell consumer technology. Most importantly, Dealerscope assists manufacturers and distributors in communicating best practices to retail.
Publisher: NAPCO
Subscription information: Free to qualified professionals (subscription form available online); published monthly.
Independent Retailer is the leading trade publication for independent retail store owners. Dedicated to business professionals who manage or own a brick & mortar retail establishment as well as to those with an online store, each monthly issue of Independent Retailer offers expert advice on wholesale buying and selling. Offerings from America's leading importers and manufacturers are showcased in dozens of product categories, and buyers across the country use each issue as their supplier resource of choice.
Each month, Independent Retailer delivers in-depth news and feature stories targeted to everyday business needs like new products, merchandise and technology trends, marketing, management and much more. Our loyal readers request subscriptions to the publication and renew their subscriptions annually, unlike other trade magazines whose mailing lists are not annually qualified by the US Post Office. Independent Retailer subscribers are the only qualified wholesale buyer list maintained for the highest and fastest deliverability rates available to magazine mailers.
Publisher: Sumner Communications
Subscription information: Published monthly and online; free to qualified professionals.
Retail IT Insights is a business strategy resource for innovative yet pragmatic technology solutions in the retail industry. Our goal is to help retail executives make informed decisions about technology and operations solutions for every sales channel. We provide insight on how retailers can achieve critical business objectives by integrating leading-edge solutions across the entire retail enterprise. We do this on a daily basis through multimedia delivery of newsletters, webinars, and exclusive content that can't be found anywhere else.
Publisher: Jameson Publishing
Subscription information: Email newsletters free to qualified retailers (subscription form available online).
Digital Commerce 360 provides insight, research and analysis of the trends, technologies and people that are shaping the future of multiple digital commerce markets including retail, business-to-business e-commerce and web-driven consumer healthcare.
Publisher: Vertical Web Media
Subscription information: E-newsletters available free; subscription information available online.
License Global is a source of news and trends for the global consumer products and licensing industry. Since launching in 1998, License Global has become an indispensable touchpoint for the licensing industry's top executives and key decision makers with in-depth news and analysis, daily news briefs and live trade show coverage.
Publisher: UBM
Subscription information: Email newsletters and digital magazines free to qualified retailers (subscription form available online).
RIS delivers information technology news and trends to high-level executives in the retail industry. Formats include: a monthly magazine, weekly e-newsletter, Web site reporting, blogs and podcasts.
Publisher: Ensemble iQ
Subscription information: Free to qualified retailers (subscription form available online); magazine published monthly.
Serving nearly 6 million senior executives, thought leaders and industry professionals, SmartBrief is the leading digital media publisher of targeted business news and information by industry, including Retail. By combining technology and editorial expertise, SmartBrief delivers the most relevant industry news – curated daily from thousands of sources – in partnership with leading trade associations, professional societies, nonprofits and corporations.
Publisher: SmartBrief
Subscription information: Email newsletters available free to qualified readers (subscription form available online).
A National Retail Federation publication that reports on a variety of issues senior retail executives are facing or will face, including retail technology, loss prevention, human resources, Internet services and merchandising. The magazine provides news on trends, ideas, consumer statistics and technologies.
Publisher: National Retail Federation
Subscription information: Free to qualifying retailers and NRF members; published monthly in print and digital editions with online updates.