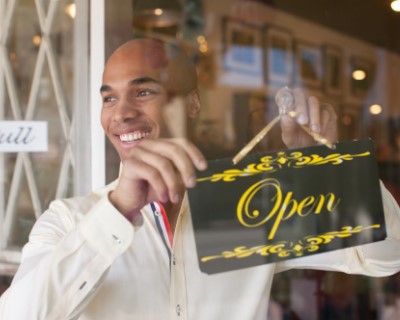 Retail Trade Shows & Conferences 2022-2023
CES
TAKES PLACE:
January 5-8, 2023
Las Vegas Convention Center, Las Vegas, Nevada NOW VIRTUAL EVENT
CES® 2022 will digitally convene businesses, thought leaders, policymakers, media and the broader tech community to launch products, build brands and form partnerships. Hear from technology innovators, see the latest product launches, and engage with global brands and startups from around the world.
Registration:
Retail's BIG Show
TAKES PLACE:
January 15-17, 2023
Jacob K. Javits Convention Center, New York City, New York
Retail's Big Show has always been a show of force. It's where the industry learns what's new, what's next and what to look out for. Where the industry moves ahead and stays ahead — as one. But today the world, and the world of retail, has changed dramatically.
Registration:
Toy Fair 2023
TAKES PLACE:
September 30 – October 3, 2023
Jacob K. Javits Convention Center, New York, New York
With more than 1,000 exhibiting manufacturers, distributors, importers and sales agents showcasing more than 150,000 toy and youth entertainment products, Toy Fair delivers the world's freshest ideas and hottest trends.
Registration:
NRFtech
TAKES PLACE:
July 26-28, 2022
New York City
NRFtech is a 2.5-day event that offers retail CIOs, CTOs, senior technology executives, and start-ups a unique opportunity to discover and explore the latest retail technology trends while networking with peers in the industry. NRFtech extends the conversation to all organizational areas responsible for technologies that impact consumers.
Registration:
NRF PROTECT: National Retail Federation Loss Prevention Conference & Expo
TAKES PLACE:
June 5-7, 2023
Texas
NRF PROTECT is where more than 2,500 retail security professionals come to learn from industry leaders, gain real-world knowledge and explore new products. It is the single place where loss prevention and cybersecurity experts unite to share insights and strategies vital to the profession.
With 2½ days of networking opportunities, educational sessions and an extensive Expo, attendees will leave feeling informed and confident in their ability to PROTECT the people, assets and brands they serve.
Registration will be available online later:
The Inspired Home Show
TAKES PLACE:
March 4-7, 2023
McCormick Place, Chicago, Illinois
IHA's Global Home + Housewares Market: Where art intersects with engineering. Where technology informs style. Where exhibitors display innovation, buyers discover trends & the industry connects to do business. It's just plain smart.
Registration:
https://www.housewares.org/show/default
SuperZoo
TAKES PLACE:
August 23-25, 2022
Mandalay Bay Convention Center, Las Vegas, Nevada
SuperZoo is a pet professional's perfect partner, helping you improve sales, boost profits and be better than ever. Through a comprehensive conference program, networking opportunities, exciting grooming contests and a robust show floor featuring the latest products pet lovers are looking for, SuperZoo is the best place to make your pet business even better.
Registration:
ASDLV
TAKES PLACE:
August 21-24, 2022
Las Vegas Convention Center, Las Vegas, Nevada
ASD Market Week is the largest and most comprehensive trade show for consumer merchandise in the United States. Twice a year in Las Vegas, the world's widest variety of products comes together in one efficient 4-day shopping experience. On the show floor, retailers of all sizes discover quality choices at every price point.
What's more, ASD Market Week is also home to SourceDirect – the premier show for retailers to buy directly from overseas manufacturers. It is the top destination for global importers, distributors, wholesalers, and product development companies.
Registration:
RICE22 Expo (formerly Global Shop)
TAKES PLACE:
June 13 – 15, 2023
McCormick Place, Chicago, Illinois
Billed as the largest store design and at-retail marketing show in the United States, RICE22 (Global Shop) brings more than 10,000 products and 900 suppliers in one location. Activities will include: pavilions displaying store fixtures, lighting, flooring, marketing services, signage and visual merchandising and much more. Showcase your products and services, improve your relationships with current customers, and create new alliances at this fabulous event.
Registration:
International Retail Design Conference
TAKES PLACE:
October 26-27
Hilton, Columbus, OH
Presented annually by VMSD, this one-of-a-kind conference is three days of design dialogue centered on best practices, evolving trends and fresh strategies for engaging shoppers and maximizing resources, and is recognized as the premier educational and networking event for the store design and visual merchandising community.
Registration:
2023
Euroshop
TAKES PLACE:
February 26 - March 3, 2023
Düsseldorf, Germany
EuroShop is the world's largest trade fair for retail investment requirements. Future-oriented and dynamic as the industry itself, the trade fair presents itself in eight fascinating retail dimensions with all the trends and topics that are moving the future. It takes place every three years.
Registration: